Pandora (2016)
We knew this day would come
Dec. 07, 2016
KR.
136 Min.
Sinopsis
Suatu hari daerah mereka mengalami gempa sehingga membuat kepanikan. Gempa tersebut mengakibatkan masalah di perusahaan PLTN. Dimana terjadi kerusakan besar di bagian pendingin yang mengalami kebocoran. Sistem pendingin semakin lama semakin menurun.
Gempa bumi mulai menyerang kota kecil tempat dimana Jae-Hyeok tinggal dan menyebabkan ledakan di pembangkit listrik tenaga nuklir. Situasi dengan cepat menjadi tidak terkendali, membuat seluruh bangsa menjadi panik.
Untuk mencegah bencana nuklir mulai menyebar, Jae-Hyeok dan rekan kerjanya kembali ke pembangkit listrik tenaga nuklir. Dia berjuang untuk menyelamatkan keluarga dan negaranya dari bencana nuklir yang bisa menghancurkan segalanya, Sanggupkah Jae-Hyeok melakukannya?
When an earthquake hits a Korean village housing a run-down nuclear power plant, a man risks his life to save the country from imminent disaster.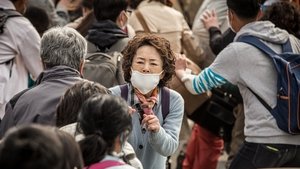 TMDb Rating6.8 111 votes