Sinopsis
Berkisah tentang sekelompok siswa SMA yang pengen populer lewat media sosial. Mereka pergi ke sebuah apartemen kosong yang dianggap legend dan merekam pertunjukan langsung di sana. Secara enggak sengaja, salah satu dari mereka, Linda (Caitlin Halderman) membuka portal misterius dan membangunkan dunia astral yang berbahaya.
Apakah Linda bisa menyelamatkan teman-temannya dalam bahaya? Sanggupkah mereka keluar dari portal tersebut dan hidup dengan aman? Terlepas dari itu, kita juga bisa buktikan, bagaimana kisah ini nyambung dengan storyline gamenya?
Film DreadOut mengambil latar cerita sebelum kejadian dalam gamenya alias prekuel. Enggak terlepas dari genre horor survival gamenya, film ini nyajiin ketegangan. Sayangnya, kurang maksimal dan terasa nangung. Padahal, sejak filmnya dimulai, udah nampilin situasi yang mengguncang adrenalin.
Karena prekuel, film ini enggak menampilkan cerita seperti yang ada di gamenya. Jadi, lo enggak akan nemuin Linda bersama teman-teman dan ibu gurunya tersesat di sebuah kota tak berpenghuni dan nemuin sekolah misterius. Lo justru nemuin Linda bersama teman-temannya pergi ke sebuah apartemen kosong dan masuk ke gerbang dunia lain.
Banyak rintangan yang dihadapi para karakter cukup bikin lo ngos-ngosan. Sayangnya, enggak ada rintangan klimaks yang jadi "puncak ngos-ngosan" itu. Padahal, teknik pengambilan gambar pakai sudut pandang karakter seperti di game, jadi suatu kelebihan karena bisa nampilin efek survival-nya.
Keunikan lainnya, film DreadOut enggak hanya nampilin sajian horor baru di Indonesia, tapi juga punya plot yang related dengan zaman sekarang. Tentang problematika remaja soal popularitas di media sosial dan melakukan apa pun tanpa pikir panjang. Film ini bisa jadi inspirasi buat lo untuk berpikir sebelum bertindak. Nakal boleh, bodoh jangan!
Based on a terrifying local survival horror video game, a group of students enter an abandoned building for popularity but end up discovering a mystic portal to the land of the dead.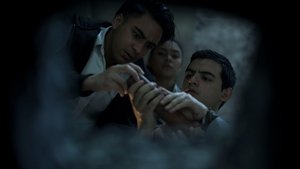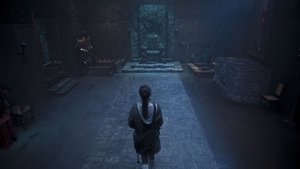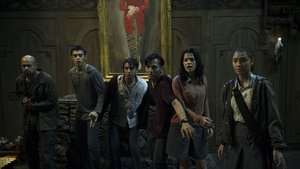 TMDb Rating7.7 3 votes