Sinopsis
Dolittle merupakan film petualangan, komedi, keluarga yang disutradarai oleh Stephen Gaghan. Setelah kehilangan istri tercinta, Dr. John Dolittle yang eksentrik mengasingkan dirinya di balik rumahnya dan hanya ditemani hewan-hewan peliharaannya yang eksotis.
Tapi saat ratu muda jatuh sakit parah, Dolittle dan hewan peliharaannya terpaksa mencari sebuah obat di sebuah pulau yang dianggap tidak pernah ada.Perjalanan Dolittle dan hewan-hewan kesayangannya membawanya pada petulalangan tak terduga, saat ia menemukan mahkluk menakjubkan, keberaniannya, kecerdasannya dan bertemu musuh lamanya.
Dibintangi oleh Robert Downey Jr., Antonio Banderas, Michael Sheen, Emma Thompson, Rami Malek, John Cena, Kumail Nanjiani, Octavia Spencer, Tom Holland, Craig Robinson, Ralph Fiennes, Selena Gomez, Marion Cotillard.
After losing his wife seven years earlier, the eccentric Dr. John Dolittle, famed doctor and veterinarian of Queen Victoria's England, hermits himself away behind the high walls of Dolittle Manor with only his menagerie of exotic animals for company. But when the young queen falls gravely ill, a reluctant Dolittle is forced to set sail on an epic adventure to a mythical island in search of a cure, regaining his wit and courage as he crosses old adversaries and discovers wondrous creatures.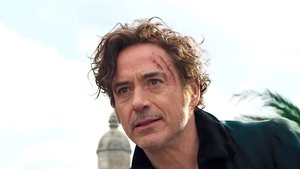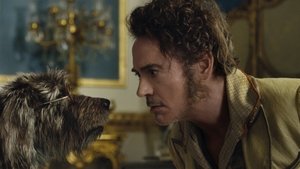 TMDb Rating6.4 173 votes