Crazy Romance (2019)
Those hurt in love, can they really start a true romance?
Oct. 02, 2019
KR.
115 Min.
Sinopsis
Crazy Romance berawal dari Jae-hoon (Kim Rae-won) yang batal menikah dan belum bisa melupakan tunangannya. Di tengah kegundahan hati, ia bertemu dengan Sun-young (Gong Hyo-jin) yang memilih putus dan langsung bersikap dingin setelah mengetahui pacarnya berselingkuh.
Sun-young ternyata karyawan baru di tempat Jae-hoon bekerja. Situasi memanas ketika Jae-hoon mendengar pembicaraan Sun-young dengan si mantan kekasih di parkiran kantor. Hubungan keduanya makin rumit ketika Sun-young memilih untuk berbicara secara informal kepada Jae-hoon di awal perkenalan.
Dalam suatu kesempatan, Jae-hoon membahas soal gaya bicara Sun-young hingga merambat ke perbedaan pandangan keduanya tentang hubungan percintaan dan perselingkuhan. Mereka jadi berdebat tentang pernikahan.
Pandangan tersebut ternyata dibentuk dari sejumlah pengalaman dan kisah cinta yang dialami Sun-young dan Jae-hoon. Mereka berdua mulai mencari tahu romansa yang baik dan cocok untuk masing-masing.
Film ini diramaikan banyak aktor dan aktris yang kerap bermain dalam drama romansa komedi seperti Kang Ki-young ('EXIT' dan 'What's Wrong with Secretary Kim'). Kang Ki-young juga masuk nominasi Best Supporting Actor dalam Blue Dragon Film Awards 2019.
Selain itu, Crazy Romance juga menampilkan Jung Woong-in ('My Sassy Girl' dan 'High Kick!'), serta Jang So-yeon ('While You Were Sleeping', 'The Secret Life of My Secretary' dan 'Welcome 2 Life').
Crazy Romance disebut-sebut sebagai film romansa komedi Korea Selatan terbaik tahun ini. Berdasarkan Dewan Perfilman Korea (KOFIC), film yang tayang sejak 2 Oktober ini telah menjual lebih dari 2,8 juta tiket atau sekitar US$21,3 juta pada 4 November.
Jae-hoon recently breaks up with his girlfriend and he still cannot give her up. Whenever he gets drunk, it has become a daily routine to call her and act out of drunkenness. On the other hand, Sun-young also decides to break up with his boyfriend. But she holds a grudge against him. For them, it seems that the beginning and the end of a love affair are both difficult. Can they overcome from the previous romance and start the new one?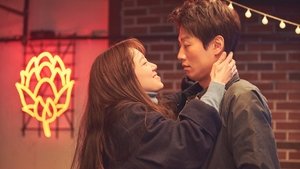 TMDb Rating8 3 votes