Sinopsis
Ketika masih kecil, Kang Da Jung tinggal di sebuah penginapan yang terletak di Gangneung untuk beberapa waktu, tapi sudah menganggap penginapan tersebut sebagai rumah hatinya.
Sekarang, Da Jung bekerja sebagai manajer pramutamu hotel dan pindah ke apartemen baru. Di sana, ia terlibat dalam kasus pembunuhan dengan tetangganya bernama Joo Young Do.
Joo Young Do adalah psikiater yang membantu orang yang ingin bunuh diri ingin hidup kembali. Ia pintar melihat hati orang yang terluka, tapi hatinya sendiri terluka.
Chae Joon adalah CEO sebuah perusahaan investasi yang memiliki perasaan pada Kang Da Jung. Ia cukup berani mengungkapkan perasaannya padanya.
Selain itu ada Ahn Ga Young, seorang aktris yang sering dimanfaatkan oleh mantan pacar dan juga mantan manajernya. Akibatnya, ia menjadi takut untuk mencintai seseorang.
A hotel concierge and a psychiatrist with traumatic childhoods form a heartfelt bond when they become entangled in a perplexing local murder case.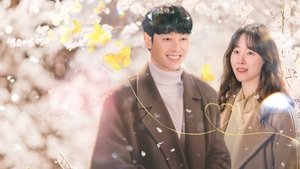 Perdana Tayang
Jul. 05, 2021
Terakhir Tayang
Jul. 05, 2021
Status Tayang
Returning Series