Welcome / Meow, the Secret Boy (2020)
Sinopsis
PLOT CERITA MEOW, THE SECRET BOY
Menceritakan seorang perempuan 20 tahunan bernama Sol A (Shin Ye Eun) yang bekerja sebagai desain grafis di sebuah perusahaan. Dia bermimpi sebagai artis webcomic dan merupakan orang yang mudah untuk bersosialisasi.
Sol A bertemu dengan Hong Zo (Kim Myung Soo) seorang kucing yang tidak biasa, karena ia bisa berubah menjadi manusia. Bersama dengan Hong Zo, Sol A mendapat pengalaman luar biasa.
Judul: 어서와/ Welcome / Man Who Bakes Bread / The Man Who Bakes Bread / Man Who Toasts Bread / Man That Bakes Bread / Come Here / Come On / Eosowa / Welcome Home / Meow, the Secret Boy
Genre: Drama, Romantis , Komedi
Negara: Korea
Sutradara: Ji Byung Hyun
Produser: –
Penulis Naskah: Jo Hwa Mi
Rumah Produksi: Gill Picture
Channel TV: KBS2
Jumlah EpisIode: 32 Episode
Masa Tayang: 25 Maret 2020 – 14 Mei 2020
Jadwal Tayang: Rabu – Kamis pukul 22.00 (Waktu Korea)
Hong Jo is a cat who has mastered the art of transformation into human form. He wants to become human for his owner, and in order to stay by her side, he starts living a double life. Kim Sol Ah is a woman in her 20s. She loves people and tries to protect the ones she loves. Hence, she attracts many cat-like people. Her father is like a Persian cat, her crush is like a Siamese cat, and others only make her worry and fuss. In the end, she brings Hong Jo home thinking he's a cat but ends up in a completely different situation.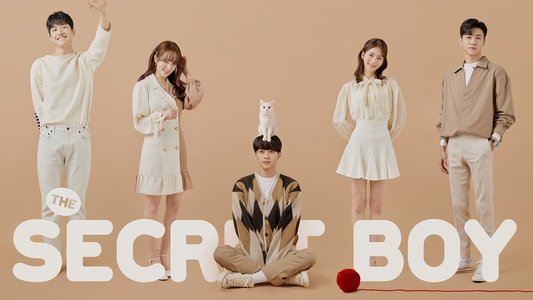 Perdana Tayang
Mar. 25, 2020
Terakhir Tayang
Oct. 27, 2020
Status Tayang
Returning Series
Season Dan Episode