Sinopsis
SINOPSIS Drama Vagabond :
Nampaknya mirip-mirip seperti Jamesbond gitu ya? Apakah ada hubungannya? Drama yang bercerita tentang seorang dari Dinas Intelijen Nasional yang bernama Cheong Wa Dae. Dia dikenal dengan sosok agen "Vagabond" dan Serial ini akan berfokus pada dan mengikuti dirinya tentang melawan organisasi-organisasi kejahatan besar, untuk awal cerita akan di mulai dari kecelakaan penumpang sipil.
Cha Dal-Gun yang diperankan oleh Lee Seung-Gi adalah seorang akrobat yang bercita-cita menjadi aktor aksi terkenal di dunia. Dia selamat dari kecelakaan pesawat yang mengubah hidupnya. Dia menghadapi konspirasi tersembunyi di balik kecelakaan pesawat dan menggali kasus korupsi nasional.
Go Hae-Ri diperankan oleh Bae Suzy menginginkan pekerjaan yang stabil sebagai pegawai negeri. Dia menjadi agen NIS. Dia berharap menjadi agen kulit putih, tetapi dia menjadi agen kulit hitam. Dia menghidupi Ibu dan adiknya.
Detail Tentang KDrama :
Judul : Vagabond
Judul Lain : Baegabondeu/ 배가본드
Genre : Drama, Action, Melodrama, comedy
Episodes : 16 / 32 episode
Sutradara : Yu In-Sik
Penulis Naskah : Jang Young-Cheol
Stasiun Channel : SBS
Negara : Korea
Di tayangkan pada : 20 September 2019, setiap hari Jumat dan Sabtu pukul 22.00 KST
Detail Daftar Pemain Vagabond :
Lee Seung-Gi berperan sebagai Cha Dal-Gun
Bae Suzy berperan sebagai Go Hae-Ri
Shin Sung-Rok berperan sebagai Ki Tae-Woong
Moon Jeong-Hee berperan sebagai Jessica Lee
Jeong Man-Sik berperan sebagai Min Jae-Sik
Lee Kyoung-Young berperan sebagai Edward Park / pelobi
Kim Min-Jong berperan sebagai Yoon Han-Ki
Lee Ki-Young berperan sebagai Kang Joo-Cheol
Baek Yoon-Sik berperan sebagai Jung Kook-Pyo
Moon Sung-Geun berperan sebagai Hong Soon-Jo
Hwang Bo-Ra berperan sebagai Kong Hwa-Sook
Ryu Won
Yoon Na-Moo
Kang Kyung-Hun
Kim Dae-Gon
Stuntman Cha Dal-geon gets involved in a tragic airplane crash and ends up discovering a national corruption scandal in the process. Go Hae-ri, the oldest daughter of a deceased marine, decides to work for the National Intelligence Service as a secret ops agent in order to support her mom and younger siblings, although all she wanted to do is to become a civil servant.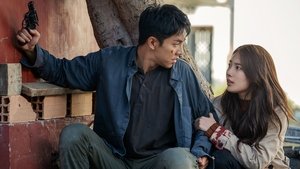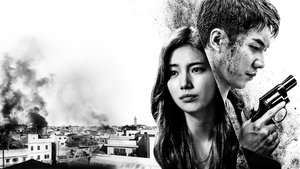 Perdana Tayang
Sep. 20, 2019
Terakhir Tayang
Nov. 23, 2019