The World of the Married (2020)
Sinopsis
Ji Sun-Woo yang diperankan oleh Kim Hee-Ae adalah dokter keluarga. Dia menikah dengan Lee Tae-O diperankan oleh Park Hae-Joon dan mereka memiliki seorang putra. Dia tampaknya memiliki segalanya, termasuk karier yang sukses dan keluarga yang bahagia, tetapi dia dikhianati oleh suaminya dan orang lain.
Sementara Lee Tae-O bermimpi menjadi sutradara film terkenal. Dia menjalankan bisnis hiburan dengan dukungan istrinya Ji Sun-Woo. Meskipun dia mencintai istrinya, Lee Tae-O jatuh ke dalam hubungan yang berbahaya.
Detail Tentang Drama :
Judul : The World of the Married
Judul Lain : Couple's World / The Married Life
Judul Lokal : 부부의 세계 / v
Genre : Romance, Drama
Episodes : 16
Sutradara : Mo Wan-Il
Penulis Skenario : Joo Hyun
Stasiun Channel : JTBC
Jadwal Tayang : 27 Maret 2020, setiap hari Jumat dan Sabtu pukul 22.50 KST
PEMERAN
Pemeran Utama
Kim Hee-Ae sebagai Ji Sun-Woo
Park Hae-Joon sebagai Lee Tae-O
Park Sun-Young sebagai Ko Ye-Rim
Kim Young-Min sebagai Son Je-Hyeok
Chae Gook-Hee sebagai Seol Myung-Sook
Lee Kyoung-Young sebagai Yeo Byeong-Kyu
Kim Sun-Kyung sebagai Eom Hyo-Jung
Jeon Jin-Seo sebagai Lee Joon-Young
Park Choong-Sun sebagai Ma Gang-Seok
Jung Jae-Sung sebagai Kong Ji-Cheol
Lee Moo-Saeng sebagai Kim Yoon-Ki
Kim Jong-Tae sebagai Ha Dong-Sik
Han So-Hee sebagai Yeo Da-Kyeong
Sim Eun-Woo sebagai Min Hyeon-Seo
Lee Hak-Joo sebagai Park In-Kyu
Shin Soo-Yeon sebagai Yoon No-Eul
Pemeran Pendukung
Jo Ah-Ra sebagai Jang Mi-Yeon
Kim Tae-Hyang sebagai Cha Do-Cheol
Jung Joon-Won sebagai Cha Hae-Kang
Jeong Jae-Sun sebagai Bae Jung-Sim
Choi Beom-Ho sebagai Ketua Choi
Seo Yi-Sook sebagai Istri Ketua Choi
Park Mi-Hyun sebagai istri Kong Ji-cheol
Yoon In-Jo sebagai Istri Cha Do-Cheol
Song Hoon sebagai Sang-Hyun
Kim Nak-Gyoon sebagai Detektif
Ji Sun Woo is a family medicine doctor. She is married to Lee Tae Oh and they have a son. She seems to have everything, including a successful career and a happy family, but she is betrayed by her husband and others. Meanwhile Lee Tae Oh dreams of becoming a famous movie director. He runs an entertainment business with the support of his wife Ji Sun Woo. Even though he loves his wife, Lee Tae Oh falls into a dangerous relationship.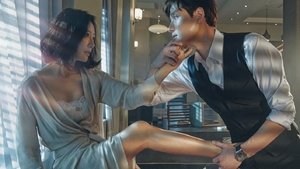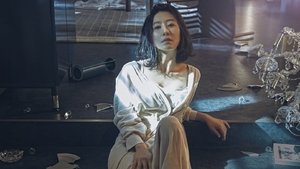 Perdana Tayang
Mar. 27, 2020
Terakhir Tayang
Oct. 19, 2020
Status Tayang
Returning Series