Sinopsis
Jung Jin adalah wanita 28 tahun yang memiliki kehidupan biasa saja. Ia memiliki pekerjaan dan pacar seperti layaknya wanita pada umumnya.
Namun suatu hari Jung Jin harus menerima kenyataan bahwa dipecat dari perusahaan dan dicampakkan oleh pacarnya.
Oleh karena itu Jung Jin memutuskan membuka restoran dengan ibunya, walaupun ternyata hal itu tak berjalan lancar. Restoran bangkrut, ibunya pergi ke desa meninggakan Jung Jin dengan restoran tersebut.
Ditengah keterpurukan, seorang penyihir bernama Zo Hee Ra datang dan berniat meminjam restoran Jung Jin.
Bukan restoran biasa, restoran ini menyediakan makanan yang bisa membuat keinginan pelanggan terkabul dengan ajaib. Namun untuk imabalannya, pelanggan harus mau mengabulkan apa yang mereka inginkan.
Walaupun Jung Jin awalnya tak percaya tapi ia tak memiliki pilihan lain. Tak perlu menunggu lama, restoran milik Jung Jin mendadak populer.
About a restaurant which sells food that fulfills wishes and customers who want to live a different life by selling their souls.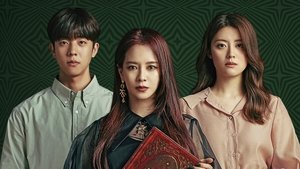 Perdana Tayang
Jul. 16, 2021
Terakhir Tayang
Jul. 16, 2021
Status Tayang
Returning Series