Team Bulldog: Off-Duty Investigation (2020)
Sinopsis
Jin Kang-Ho yang diperankan oleh Cha Tae-Hyun adalah seorang detektif yang antusias dan efektif. Dia mencoba menangkap penjahat dengan segala cara yang diperlukan. Dia juga tidak cocok dengan detektif lain.
Kang Moo-Young diperankan oleh Lee Sun-Bin adalah PD yang antusias dari program investigasi TV. Program ini mencoba menangkap penjahat yang tidak bisa ditangkap polisi. Kang Moo-Young jujur, tetapi dia akan mengambil risiko untuk mengungkapkan kebenaran.
Jin Kang-Ho dan Kang Moo-Young tiba-tiba bertemu dan mereka mulai bekerja sama dalam kasus-kasus yang tidak terpecahkan.
A crime action investigation drama about police investigator Jin Kang Ho from the serious crime squad who never gives up on a case until he gets to the end of it. He will solve unsolved cases with a team consisting of a passionate producing director (PD) of an investigative show with low viewership ratings, a detective who used to be a profiler, a bar CEO who puts his violent past behind, and a funeral director who used to be a well-esteemed autopsy doctor at the National Forensic Service (NIS).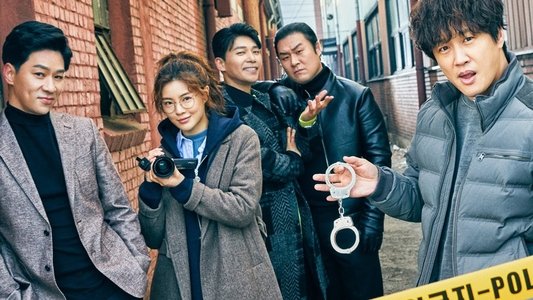 Perdana Tayang
Apr. 04, 2020
Terakhir Tayang
Apr. 04, 2020
Status Tayang
Returning Series
Season Dan Episode