Sinopsis
Running Man (bahasa Korea: 런닝맨) adalah sebuah acara varietas dari Korea Selatan. Pertama kali ditayangkan tanggal 11 Juli 2010 di SBS.[1]. Pembawa acara sekaligus pemainnya adalah Yoo Jae-suk.[2] Acara ini menampilkan beberapa permainan yang dilakukan pertim, dapat 2 tim, 3 tim maupun 4 tim. Kadang seseorang berbuat curang untuk dapat memenangkan permainan, namun Production Team (PD) sering menyatakan bahwa pelanggaran itu tidak sah. Di antara pemain ini, terdapat juga VJ, yang selalu mendamping pemain dalam jalannya permainan.
Acara ini menjadi populer di sejumlah negara Asia lain di luar Korea, dan telah mendapatkan popularitas secara daring di kalangan penggemar Hallyu, yang telah dialih bahasakan ke dalam beberapa bahasa oleh pemirsa internasional, seperti Bahasa Inggris, Spanyol, Portugis, Perancis, Italia, Thailand, Vietnam, Mandarin, Malaysia, Indonesia, Burma, Arab, Rusia dan Turki.[3][4]
Acara ini berhasil masuk dalam daftar 20 Acara TV Terpopuler pada tahun 2016 versi Business Insider.[5]
Sejak April 2017, Running Man ditayangkan sebagai bagian pertama Good Sunday pada pukul 4:50 sore KST dan berkompetisi dengan program The Return of Superman dari KBS2 dan King of Mask Singer dari MBC.[6] Running Man sebelumnya tayang pada pukul 6:25 malam KST pada hari Minggu, sebagai bagian kedua Good Sunday, yang ditayangkan setelah Flower Crew, berkompetisi dengan 1 Night 2 Days dari KBS2 dan Secretly Greatly dari MBC.
Running Man is a South Korean variety show; a part of SBS's Good Sunday lineup, along with Barefooted Friends. It was first aired on July 11, 2010. This show was classified as an "urban action variety"; a never-before-seen new genre of variety shows focused in an urban environment. The MCs and guests complete missions in a landmark to win the race. The show has since shifted to a more familiar reality-variety show concept focused on games. It has garnered attention as being the come-back program for Yoo Jae-suk, the main MC of the program, after leaving Good Sunday's Family Outing in February 2010. Airing at the 5 pm KST time slot for most of its run, Running Man switched to the second part of Good Sunday beginning May 6, 2012, airing after Kim Byung-man's Law of the Jungle 2 at 6:10 pm and airing against KBS2 Happy Sunday's 1 Night 2 Days Season 2 and MBC Sunday Night's I Am a Singer 2.
Running Man episode terbaru pastinya bakal sayang jika dilewatkan. Pasalnya di episode ke-415 nanti, program SBS ini bakal mengusung konsep film populer "Along With The Gods".
Seperti diketahui bersama, publik Korea saat ini tengah demam nonton "Along With the Gods: The Last 49 Days" yang belum lama ini. Film yang dibintangi oleh Ha Jung Woo, Joo Ji Hoon dan Kim Hyang Gi cs itu menceritakan soal tiga dewa kematian melewati pengadilan di 7 neraka sebelum diputuskan layak tidaknya bereinkarnasi.
Baca juga …
Soroti Gaya Fashion Kim Jong Kook di Episode Terbaru 'Running Man', Yoo Jae Seok Beri Komentar Kocak
Jadi Sorotan, Lagu Baru San E Soal Feminisme Tuai Pro-Kontra
Yoo Yeon Seok Ungkap Alasan Terpilih Gabung 'Mr Sunshine' dan Menjalani Karier sebagai Aktor
Namun, "Running Man" kali ini sedikit mengubah konsep film tersebut menjadi "Along with the Birthdays". Konsep kali ini berpusat pada ketiga member yang tengah berulang tahun di bulan Agustus yakni Yoo Jae Seok, Haha dan Song Ji Hyo.
Ketiga member itu diceritakan sebagai jiwa yang mati, lalu Lee Kwang Soo, Jeon So Min dan Yang Se Chan adalah dewa kematian yang menemani Yoo Jae Sok cs. Berikutnya Kim Jong Kook dan Ji Suk Jin memainkan peran sebagai jaksa penuntut umum.
Kocaknya 'Running Man' Bakal Tiru Konsep Film Populer 'Along With The Gods'
Source: SBS 'Running Man'
Menurut tim produksi, Kim Jong Kook dan Ji Suk Jin nantinya bakal mengungkap berbagai hal lucu. "Kim Jong Kook khususnya, dia sangat percaya diri menggoda Yoo Jae Seok dengan interogasi yang penuh kejutan," tutur tim produksi.
Selanjutnya, sosok raja Yeomra digantikan oleh ratu Yeomra yang dimainkan oleh artis bintang tamu yakni Noh Sa Yeon. Satu lagi bintang tamu yang muncul adalah Lee Sang Yeob yang bertindak sebagai saksi di "Neraka Pengkhianatan".
Tim produksi juga menghadirkan foto adegan dari episode berkonsep "Along with the Birthdays". Tampak Lee Kwang Soo cs yang melakukan penjemputan pada Song Ji Hyo cs, yang terihat kaget.
Sementara itu, "Running Man" episode baru akan tayang pada Minggu (26/8). Bagi penonton setia program ini, jangan sampai ketinggalan nonton episode terbarunya ya.
Nonton dan Download Running Man (2010) Episode Complete Subtitle Indonesia dan English Streaming HD. Sobatxxi, SobatXXI, Sobat Korea, Sobatkorea, sobatdrama, lk21, Download via Google Drive terbaru, nonton film korea terbaru, drama korea terbaru, drama thailand terbaru, drama china terbaru, drama taiwan terbaru, drama filiphina terbaru, drama asia terbaru, drama asia terbaru dan terupdate, nonton film korea terbaru indoXXI.net, cinemakaca.tv. tvseries.com, dramakorea indonesia, drakor.co, kordramas,com, drakor.club, bioskopkeren.xyz, sdrama.com, drakorindo.tv,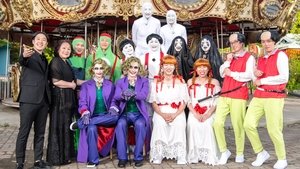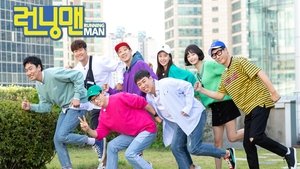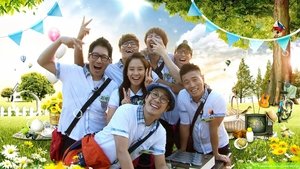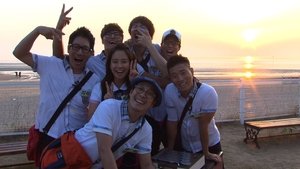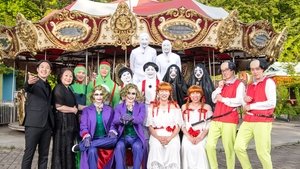 Perdana Tayang
Jul. 11, 2010
Terakhir Tayang
Feb. 02, 2020
Status Tayang
Returning Series