Sinopsis
Nevertheless menggambarkan romansa realistis antara seorang playboy yang tidak mau berkomitmen dan seorang wanita yang ingin berkencan tapi tidak percaya pada cinta.
Yoo Na Bi adalah mahasiswi di Departemen Seni Patung Universitas Hongseo yang sudah menyerah pada cinta, tapi masih ingin merasakan berkencan dengan pria.
Na Bi memiliki pengalaman pahit dengan cinta pertamanya, membuatnya tidak lagi percaya pada takdir dan bersumpah untuk tidak pernah jatuh cinta lagi.
Park Jae Eon menganggap hubungan itu merepotkan dan tidak ingin berkomitmen, tapi berkeliaran menggoda wanita seperti seorang playboy.
Punya paras tampan, Jae Eon baik dan ramah kepada semua orang tapi sebenarnya tidak tertarik pada mereka. Ia hanya suka menggoda wanita.
Jae Eon sangat ahli dalam bermain tarik ulur dan tidak pernah menunjukkan perasaannya yang sebenarnya, tapi itu sebelum ia bertemu dengan Na Bi.
The intoxicating charm of a flirtatious art school classmate pulls a reluctant love cynic into a friends-with-benefits relationship.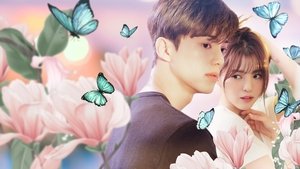 Perdana Tayang
Jun. 19, 2021
Terakhir Tayang
Jun. 19, 2021
Status Tayang
Returning Series