Sinopsis
Diangkat dari novel webtoon populer yang memenangkan penghargaan '2017 Korea Comic Awards', menceritakan kisah yang terjadi pada larut malam di pojangmacha, kios jalanan Korea misterius yang muncul dan terdampar di tempat aneh serta kejadian peristiwa terjadi disana.
Ssanggab Cart Bar terbuka hanya saat malam hari di sebuah atap gedung. Wol-Joo yang diperankan oleh Hwang Jung-Eum menjalankan gerobak makanan yang sangat misterius.
Bahkan pelanggan yang mengunjungi Ssanggab Cart Bar juga tak hanya terdiri dari orang normal saja. Orang mati pun juga ikut makan di tempat itu.
Sambil meminum alkohol dan beberapa makan hidangan dari Wol-Joo, pelanggan Ssanggab Cart Bar berbicara tentang diri mereka sendiri hingga mencoba mengobati luka internal pada mereka.
At this mysterious late-night food cart run by an equally mysterious woman and her part-timer, customers are provided a space for respite and counseling through their dreams. But most importantly, everyone here is treated equally—living or dead.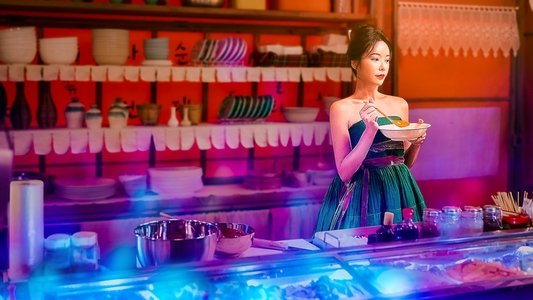 Perdana Tayang
May. 30, 2020
Terakhir Tayang
Oct. 19, 2020
Status Tayang
In Production
Season Dan Episode