My Unfamiliar Family (2020)
Sinopsis
Menceritakan antara kesalahpahaman ataupun pemahaman diantara orang-orang asing yang dianggap seperti keluarga sedangkan keluarga sendiri justru dianggap seperti orang asing.
Dengan berjalannya waktu dan bertambahnya usia, banyak orang sulit untuk menghabiskan kebersamaan dengan keluarga mereka. Justru dari mereka ingin hidup sendiri secara terpisah.
Ketika bertemu dengan memiliki waktu singkat, seseorang akan membagi cerita, perasaan hingga rahasianya.
Kim Eun-Hee yang diperankan oleh Han Ye-Ri adalah anak perempuan tengah dari sebuah keluarga. Sebagai anak kedua, Dia sosok gadis baik, bijaksana, lembut dan perhatian. Bahkan dengan mudahnya Ia mempercayai orang lain. Sekarang Kim Eun-hee bekerja untuk perusahaan penerbitan.
Kini keluarganya mulai terpisah satu sama lain. Kakak perempuan Eun-hee adalah mantan pengacara, sedangkan adik laki-lakinya adalah pemuda yang sensitif. Ayahnya selalu bekerja keras, membuat hal ini terlihat jauh dengan Ibu Eun-Hee.
Dalam kesehariannya, Dia masih enggan untuk berbagi cerita dan rahasia terhadap keluarganya. Namun Kim Eun-Hee lebih mudah menceritakan segala sesuatunya terhadap teman dekat laki-lakinya Park Chan Hyuk (Kim Ji-Suk). Seorang pria dan sudah Ia anggap seperti saudara kandungnya sendiri.
Ia bahkan curhat tentang masalah hubungan cinta karena Kim Eun-Hee sendiri telah lama tidak berkencan menyandang status lajang .
Banyak peristiwa terjadi di sekitar Kim Eun-hee. Akankah Dia dapat mengatasi setiap masalahnya? Di akhir cerita nanti dapatkan Kim Eun-Hee membuat keluarganya bersatu lagi?
As people get older, they have less time to spend with their families and separately live their own lives. They become to meet someone who they share their time, feelings, and even their secrets. Under this circumstance, the family becomes like strangers and people in relationships become like family. Kim Eun-Hee is the second daughter in a family. She is tender and thoughtful. She easily trusts people. Kim Eun-Hee works at publishing company.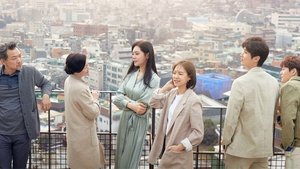 Judul Drama
(아는 건 별로 없지만) 가족입니다
Perdana Tayang
Jun. 01, 2020
Terakhir Tayang
Oct. 19, 2020
Status Tayang
Returning Series