Lovestruck in the City (2020)
Sinopsis
Lovestruck in the City mengisahkan perjalanan asmara antara Park Jae Won (Ji Chang Wook) dan Lee Eun Oh (Kim Ji Won) di tengah kehidupan kota yang serba cepat dan sengit.
Park Jae Won merupakan seorang arsitek profesional. Ia mempunyai kepribadian yang jujur dan bersemangat. Selain itu, ia merupakan pria yang romantis dan menyukai jalanan kota.
Suatu ketika ia bertemu dengan seorang wanita yang berhasil mencuri hatinya. Tapi sayang, ia menghilang begitu saja.
Pria itu melanjutkan hidupnya sampai akhirnya bertemu dengan Lee Eun Oh yang bekerja sebagai pemasaran lepas.
Waktu itu, Lee Eun Oh tengah berjalan-jalan di tengah kota tanpa rencana. Mempunyai alter ego, wanita itu memperkenalkan dirinya dengan nama Yoon Sun Ah.
Dengan identitas itu, ia berpura-pura menjadi wanita bebas yang spontan. Padahal, sangat berbeda dengan kepribadian aslinya.
Seiring waktu berjalan, rupanya benih-benih asmara tumbuh di hati Lee Eun Oh. Apakah mereka akan ditakdirkan bersama?
Park Jae-Won (Ji Chang-Wook) is an architect with a passionate and honest personality. He enjoys the small streets in the city and collecting different things. He does not forget the woman who stole his heart and disappeared. Lee Eun-O (Kim Ji-Won) works as a freelancer marketer. She takes a trip without making specific plans. While on her trip, Lee Eun-O meets Park Jae-Won in a strange place. She introduces herself as Yoon Sun-A and pretends to have a free spirit, which is a totally different personality from her real self. She falls in love with him.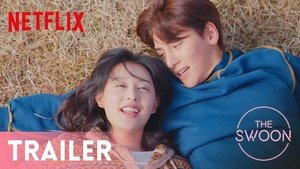 Perdana Tayang
Dec. 22, 2020
Terakhir Tayang
Dec. 22, 2020
Status Tayang
Returning Series
Season Dan Episode