Goddess Of Revenge (2020)
Sinopsis
Dalam dunia yang berisi orang-orang kaya dan berkuasa, satu langkah yang salah bisa menghancurkan segalanya.
Inilah pelajaran yang diperoleh Kang Hae Ra (Kim Sa Rang), seorang mantan reporter yang harus bekerja sejak usia muda untuk menyokong perekonomian keluarga. Kerja keras Hae Ra membuahkan hasil ketika ia menikahi dengan salah satu artis ternama.
Setelah menjadi pusat perhatian banyak orang, Hae Ra menjadi influencer yang sangat berpengaruh. Namun suatu ketika ia terlibat dalam sebuah skandal yang menjatuhkan reputasinya.
Hae Ra pun harus menjalani hidup dalam ketepurukan. Ia kemudian memutuskan untuk bangkit dan membalas dendam kepada siapa saja yang sudah melukainya.
Namun ia bukanlah satu-satunya orang yang bertekad untuk balas dendam. Cha Min Joon (Yoon Hyun Min) adalah seorang pengacara bertalenta dengan rasio kesuksesan mencapai 100 persen, tetapi hatinya begitu dingin.
Musuh-musuh Min Joon yang tidak menyukainya berhasil menghancurkan keluarga Min Joon. Ia tidak menerima kenyataan ini begitu saja dan berniat membalas dendam pada mereka yang sudah melakukan hal tersebut pada keluarganya.
Memiliki satu tujuan yang sama yaitu untuk membalas dendam, takdir pun mempertemukan keduanya.
Apakah Hae Ra dan Min Joon berhasil membalas dendam pada orang-orang yang jauh lebih berkuasa daripada mereka?
Kang Hae-Ra (Kim Sa-Rang) used to work as a reporter. She did not receive recognition for her work, but she married a celebrity. She is now the hottest influencer in South Korea, but she becomes involved in a fake scandal. Overnight, this leads Kang Hae-Ra descending into a bottomless pit. She nows seeks revenge. Cha Min-Joon (Yoon Hyun-Min) is a cold-blooded lawyer with a 100% win rate. After his family was trapped in a scheme and ruined, he only thinks about his success and getting revenge for his family.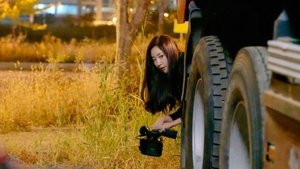 Perdana Tayang
Nov. 21, 2020
Terakhir Tayang
Nov. 21, 2020
Status Tayang
Returning Series