Sinopsis
"Fix You" adalah tentang kisah-kisah psikiater yang hidup di dunia yang gila. Melalui berbagai cerita, drama ini bertujuan untuk bertanya, "Dari mana asal kebahagiaan?" dan berbagi pesan kenyamanan yang mengharukan dengan pemirsa.
Lee Shi Joon adalah seorang psikiater di sebuah rumah sakit. Dia bersemangat tentang pekerjaannya dan membantu pasiennya.
Han Woo Joo adalah bintang yang sedang naik daun sebagai aktris musikal. Dia jujur dan memiliki integritas. Dia mencintai pekerjaannya sebagai aktris musikal.
A human drama about the stories of psychiatrists living in a crazy world. Lee Shi Joon is a psychiatrist at a hospital. He is passionate about his work and helping his patients. Han Woo Joo is a rising star as a musical actress. She is honest and has integrity. She loves her work as a musical actress.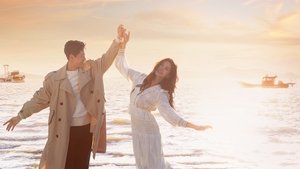 Perdana Tayang
May. 06, 2020
Terakhir Tayang
Oct. 31, 2020
Status Tayang
Returning Series