Find Me in Your Memory (2020)
Sinopsis
SINOPSIS Drama Find Me in Your Memory (Memoir of the Man) – Merupakan serial Korea romantis terbaru 2020 yang menggambarkan kisah cinta antara Lee Jung-Hoon dan Yeo Ha-Jin. Serial drama ini juga dikenal dengan judul lain "Memoir of the Man".
Drama Korea ini akan tayang mulai 18 Maret 2020 di saluran televisi MBC Drama setiap hari Rabu dan Kamis jam 9 malam Sebagai pengganti The Game: Towards Zero yang juga sama-sama tayang tahun depan. Pada tanggal 28 Oktober 2019, melalui pihak agensinya aktris cantik Mun Ka-Young telah mengkonfirmasi akan tampil sebagai pemain karakter tokoh utama di drakor ini.
Tak hanya itu saja aktor Kim Dong-Wook juga sudah mendapat tawaran peran utama dan positif mempertimbangkannya. Serial ini digarap oleh PD Direktur Oh Hyun-Jong, beberapa drama yang pernah Ia sutradarai ada Weightlifting Fairy Kim Bok-Joo, serial populer 7th Grade Civil Servant dan Dr. Jin. Untuk naskah drama dipercayakan kepada Kim Yoon-Joo dari serial Queen In-Hyun's Man.
SINOPSIS Drama Find Me in Your Memory :
"Find Me in Your Your Memory" menggambarkan kisah cinta antara Lee Jung-Hoon (Kim Dong Wook) dan Yeo Ha-Jin (Mun Ka-Young).
Lee Jung-Hoon bekerja sebagai pembawa berita di stasiun penyiaran. Dia mengidap hyperthymesia, suatu kondisi yang memungkinkannya untuk mengingat hampir setiap saat dalam hidupnya.
Sementara itu, Yeo Ha-Jin adalah seorang aktris papan atas. Dia telah melupakan masa lalunya. Karena ini, dia hidup sesuka hatinya.
Detail Tentang K-Drama :
Judul : Find Me in Your Memory
Judul Lain : Memoir of the Man
Judul Lokal : 그 남자의 기억법 / Geu Namjaui Kieokbeop
Genre : Romance, Melodrama
Episodes : 32 (to be confirm)
Sutradara : Oh Hyun-Jong
Penulis Skenario : Kim Yoon-Joo
Stasiun Channel : MBC
Negara : Korea
Jadwal Tayang : 18 Maret 2020, setiap hari Rabu dan Kamis pukul 21.00 KST
Pemain Find Me in Your Memory :
Mun Ka-Young berperan sebagai Yeo Ha-Jin
Kim Dong Wook berperan sebagai Lee Jung Hoon
Cha Kwang-Soo berperan sebagai Lee Dong-Young
Gil Hae-Yeon berperan sebagai Seo Mi-Hyun
Lee Joo-Bin berperan sebagai Jung Seo-Yeon
Yoon Jong-Hoon berperan sebagai Yoo Tae-Eun
Kim Chang-Wan berperan sebagai Yoo Sung-Hyeok
Jang Yi-Jung berperan sebagai Yoo Ji-Won
Yoo Ji-Soo berperan sebagai Jin So-Young
Kim Seul-Gi berperan sebagai Yeo Ha-Kyung
Lee Soo-Mi berperan sebagai Park Kyung-Ae
Shin Joo-Hyup berperan sebagai Moon Cheol
Jang Young-Nam berperan sebagai Choi Hee-Sang
Lee Jin-Hyuk berperan sebagai Jo Il-Kwon
Lee Seung-Joon berperan sebagai Kim Cheol-Woong
Ji Il-Joo berperan sebagai Ji Hyun-Keun
Jang In-Sub berperan sebagai Park Soo-Chang
Park Ji-Won berperan sebagai Kim Hee-Young
Lee Jung-Hoon works as an anchorman at a broadcasting station. He has hyperthymesia, a condition that allows him to remember nearly every moment in his life. Meanwhile, Yeo Ha-Jin is a top actress. She has forgotten her past. Due to this, she lives as she pleases.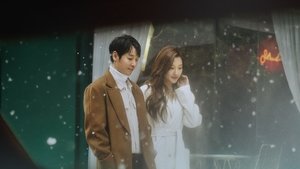 Perdana Tayang
Mar. 18, 2020
Terakhir Tayang
Oct. 24, 2020
Status Tayang
Returning Series