Sinopsis
Plot cerita tentang kisah Yoo Bit-Na (diperankan oleh Kim Hye-Jun) tak lain merupakan anak dari pelukis terkenal dan kaya raya yang memiliki miliaran won di properti.
Namun dalam konmdisi seperti itu terjadi pergulatan sengit di atas properti hingga Bit Na juga terlibat di dalamnya. Dia menjadi tokoh kunci untuk mencari dan mengungkap kebenaran.
Bagaimana akhir cerita dari pelacakan Yoo Bit-Na selanjutnya? Akankah Dia dapat mengungkap seluruh misteri yang ada?
Bit-Na is the daughter of a famous painter, who owns billions of won in property. A fierce battle takes place over the property, with Bit-Na becoming involved. She tries to figure out the truth.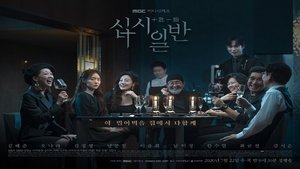 Perdana Tayang
Jul. 15, 2020
Terakhir Tayang
Jul. 15, 2020
Status Tayang
Returning Series
Season Dan Episode