Sinopsis
Plot Cerita, tentang kisah kematian dari seorang pria dan wanita yang terpisah selamanya, namun mereka justru dapat bertemu kembali seperti keajaiban.
Park Jin-Gyeom (diperankan oleh Joo Won) merupakan pria yang tak melihatkan emosi dalam dirinya. Dia berprofesi sebagai seorang detektif.
Ketika menyelidiki suatu kasus misterius, Park Jin-Gyeom sadar akan sesuatu yakni penjelajah ruang dan waktu. Sosok dari para penjelajah waktu dari masa depan yang datang ke masa sekarang disebut dengan nama "ALICE"
Sejak mengetahui keberadaan Alice, Park Jin-Gyeom berjuang untuk mencegah hal-hal buruk yang akan terjadi.
Dalam prosesnya, Ia bertemu dengan wanita bernama Yoon Tae-Yi (diperankan oleh Kim Hee-Seon). Sebelumnya, Yoon Tae-Yi telah meninggal di masa lalu. Dia adalah seorang fisikawan yang sangat jenius dan memegang kunci untuk melakukan perjalanan waktu.
Pertemuan mereka adalah suatu reuni yang akan menentukan. Ketika mereka berdua mengungkap rahasia dari perjalanan waktu bersama, Dia sadar akan rahasia yang ada di baliknya. Bagaimana kisah seru Park Jin-Gyeom dan Yoon Tae-Yi selanjutnya?
It's the year 2050 and time travel exists thanks to Alice, the mechanism through which the intriguing practice is made possible. But a rumor based on a prophecy beings to spread about time travel coming to an end. When You Min Hyuk and Yoon Tae Yi are sent to the year 1992 to find out about the prophecy, Tae Yi realizes she's pregnant and decides to stay in the past by herself. She changes her name to Park Sun Young and eventually gives birth to a beautiful son named Park Jin Gyeom, whose mental health suffers due to radiation exposure. Fast forward to the year 2010, and Sun Young is murdered by someone. 10 years after her death, her son Jin Gyeom is on a mission to find who is responsible for his mother's death. But while searching, he runs into Yoon Tae Yi, a physics professor who looks exactly like this mother. What will become of these individuals caught tragically between time and space?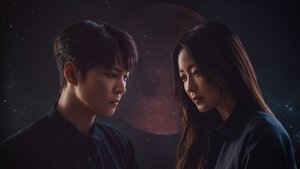 Perdana Tayang
Aug. 28, 2020
Terakhir Tayang
Oct. 22, 2020
Status Tayang
Returning Series